Date Published: 02/12/2022
How to watch the World Cup from Spain in English: Qatar 2022
ARCHIVED ARTICLE
-
Watch England, Spain and Germany football matches for the FIFA World Cup 2022 online, on television and live stream for free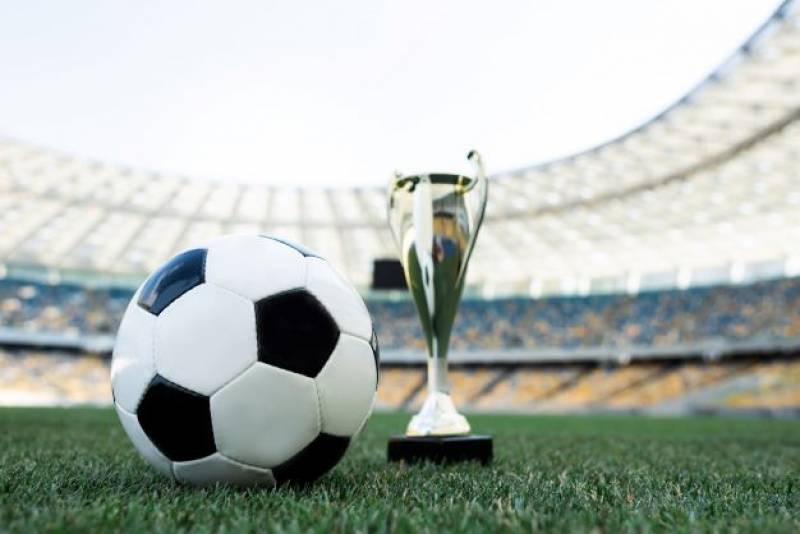 So, where can you watch all the FIFA World Cup 2022 matches in Spain in English? There are 3 main options when it comes to seeing the footy in Spain with English commentary:
1. On television
The first and easiest way to watch the football in Spain is on TV, and you may wonder what channel the World Cup is being shown on in Spain. Mediapro has the Spanish television rights for the Qatar World Cup 2022, and has leased them in sublicensing agreements to paid television networks Movistar+ and RTVE.
RTVE will broadcast 20 games and Movistar Plus+ will broadcast 44 games via the Gol Mundial platform using an authenticated login.
However, these will come with Spanish commentary. To watch the World Cup games on UK television, you can easily contract a UK TV package from a reputable provider in Spain who has experience providing extensive television coverage with TV channels from the United Kingdom to people in Spain.
This will give you access to all the football and analysis as shown on UK TV from the comfort of Spain, whether you're on holiday or living in Spain.
2. Watch the World Cup games online
Another alternative is to watch the World Cup online. There are live streams that you can get, both paid and for free, online while in Spain. With a
stable internet connection
, you can pay a UK television provider for your TV service, or you can even get access to the World cup via BBC iPlayer. In Spain, BBC iPlayer will not work without a VPN (Virtual Private Network). Install a totally legal VPN on your computer to change your system's IPN address to a UK destination so you can watch British TV, including all the World Cup matches, from Spain or anywhere in the world.
3. Go to a bar or fan zone
If you're looking for a more communal watching experience, celebrating (or commiserating) with other fans, you can go to any one of a million bars in Spain that will be showing the football. Some of them will have Spanish commentary and others, especially if they are in touristy areas, will have English commentary. But all of them are guaranteed to have good beer and good company.
For more information about UK television and high-speed internet in Spain, contact
Telecable
today
Telecable offers top value internet, television and telephone services using a combination of wireless and fibre optic to provide flexible, fast and reliable services to thousands of users in the Alicante province and Mazarrón and Los Alcázares in the Murcia region.
With nearly 30 years of reliable service (Telecable Santa Pola was founded as a fibre optic television provider for the town of Santa Pola in 1993 before expanding rapidly throughout Alicante), Grupo Telecable connects thousands of users to essential communications services, guaranteeing reliability, quality service with an ample and experienced technical back-up team, extensive coverage and realistic and competitive pricing for internet, as well as landline or mobile telephone, and television with over 170 international channels.

We currently offer our services in the majority of the Alicante province and some areas of Murcia. We connect thousands of customers in Denia, El Altet, Arenales del Sol, Gran Alacant, Santa Pola, La Marina, Campo de Elche, Guardamar, San Luis – La Siesta – El Chaparral – El Dorado – El Limonar – Punta La Vívora – El Salado – Torretas – Torrevieja – La Zenia – Los Dolses – Villamartín – Las Filipinas – Los Montesinos – Orihuela Costa – La Mata, Los Alcazares and Camposol.
We solve any problem that might occur with your connection within 24 hours or less using our own highly trained service team.

What are our principal services?
Internet
Services offered from just 18 euros per month, either via wireless or fibre optic connections and telephone and television services can be added for complete packages.
Wimax telecable gives a secure and stable connection for areas without fibre optic coverage, offering guaranteed speed for the service you choose and up to 50 Mbps transmission.
Fibre optic FTTH packages connect directly to your home, so there is no branching, no loss or variation in the fast connection speed and no falsification of the upload speed possible; the speed we quote is the speed you get.
• This is a reliable, secure and trustworthy service and we passionately believe that we offer the best internet service in the areas we cover with a reliable signal, connecting your computer, mobile phone, gaming consol, tablet and more to enjoy internet connection in the comfort of your home or office.
In addition, holiday home owners can suspend the Internet, television and landline telephone service, and with just an email can activate or deactivate the service as often as they wish.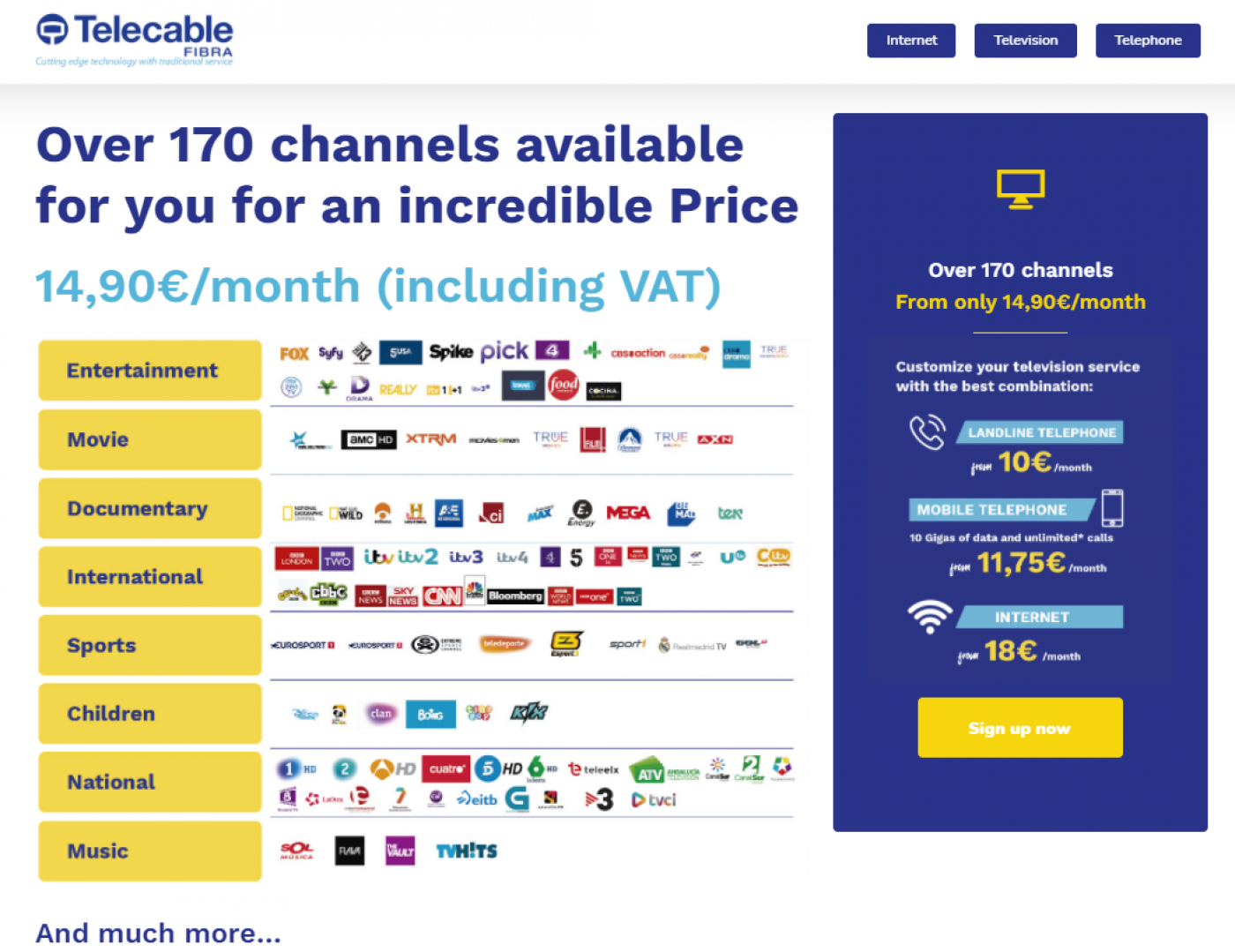 Television:
We offer over 170 channels at an incredible price of just 14,90€/month (including VAT) which includes sports, news, movies, UK TV, Spanish TV, documentaries, children's channels, music and a range of entertainment channels.
We guarantee the speed, continuity and reliability of our service, giving complete service and peace of mind; with nearly 30 years of continuous service; our clients are guaranteed the peace of mind that comes from knowing that we are a reliable and trusted provider and are NOT supplying a pirate TV service.
If you have a holiday home, you can suspend the Internet, television and landline telephone service, and with just an email you can activate or deactivate the service as often as you wish.
Telephone:
National and international calls from 10 euros month
We offer a range of options for landline telephone or mobile services offering many variationss, so you can choose the package that best suits your needs at a competitive price.
We are second to none, because we offer the same signal coverage but with much more attractive packages and prices.
Don´t take our word for it, see our client referrals and talk to your nearest branch for further information about our services:
Our branches :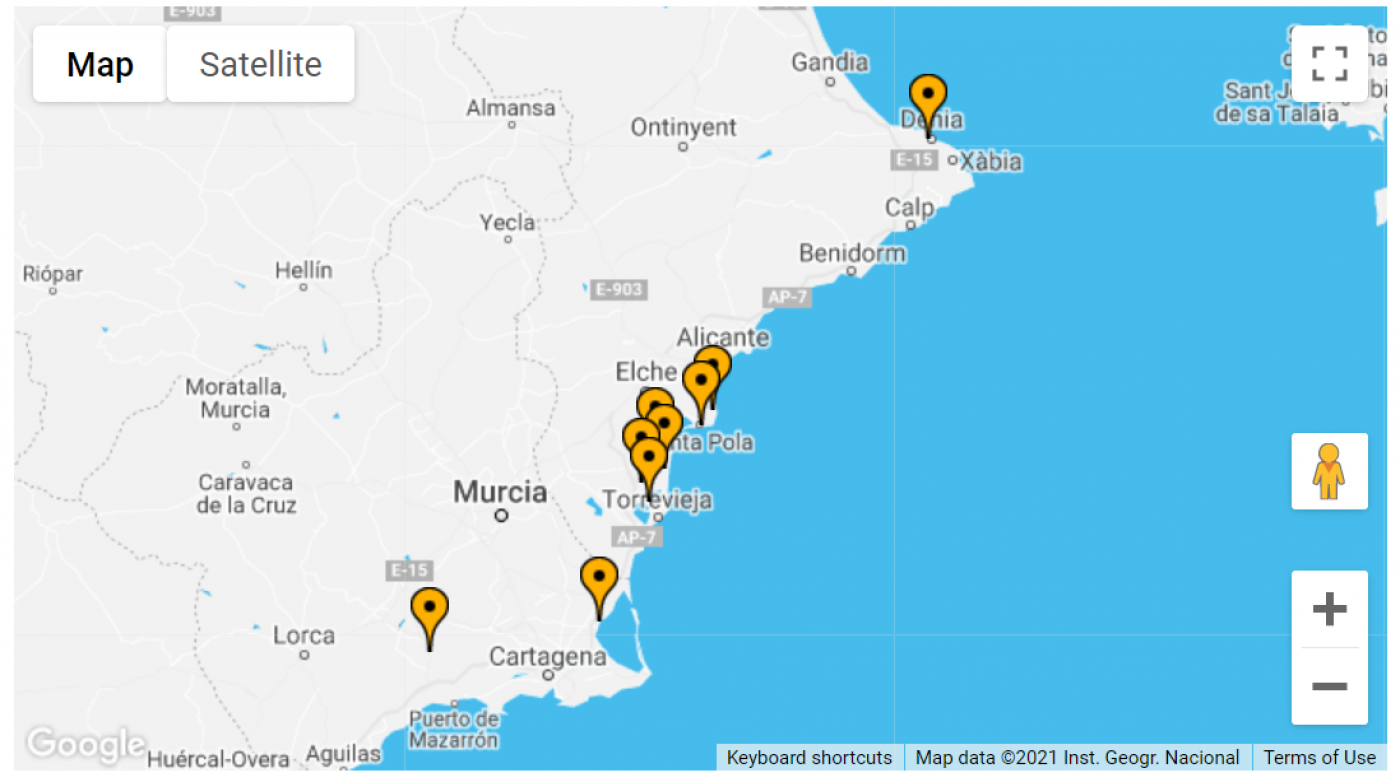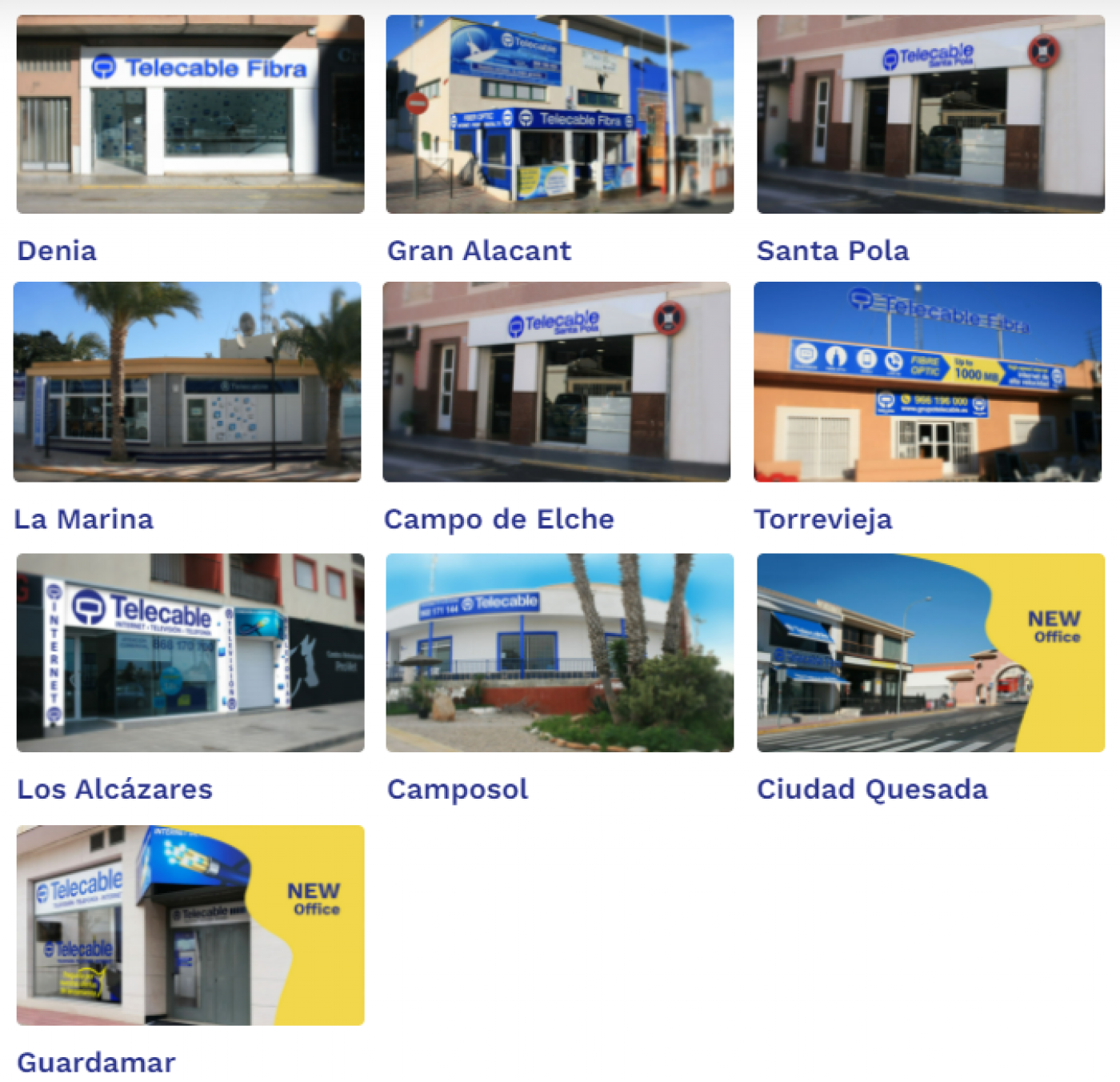 Alicante province:
Denia: Av. de Valencia,50. Phone: 966196001
Facebook: https://www.facebook.com/TelecableDenia
Gran Alacant: Av. Escandinavia, 72. Phone: 966196000
Facebook: https://www.facebook.com/TelecableFibraGranAlacant
Santa Pola: Plaza Maestro Quislant, 6. Phone: 966694005
Facebook: https://www.facebook.com/TelecableSantaPola
La Marina: Calle Estocolmo, Rotonda de las Antenas. Phone: 966196000
Facebook: https://www.facebook.com/TelecableLaMarina
Guardamar: Calle Madrid, 21. Phone:966196000
Facebook: https://www.facebook.com/TelecableGuardamar
Ciudad Quesada: Av. De Las Naciones, 1.Phone: 966196000
Facebook: https://www.facebook.com/TelecableCiudadQuesada
San Luis: Plaza Tolosa. Phone: 966196000
Facebook: https://www.facebook.com/TelecableTorrevieja
Murcia region:
Los Alcázares: Av. De La Libertad, 257. Phone: 868 17 07 00
Facebook: https://www.facebook.com/TelecableLosAlcazares
Camposol: C.C. Sector A. Phone: 968 17 11 44
Facebook: https://www.facebook.com/TelecableCamposol
article_detail
Contact Murcia Today: Editorial 966 260 896 / Office 968 018 268