Plaza Vieja in Alhama de Murcia

The former hub of social, political and economic life in Alhama
The Plaza Vieja in Alhama de Murcia was the centre of local social, political and economic life in the town from the mid-14th century until as recently as the early 20th century, when it gave way to the marketplace in what is now the Jardín de Los Patos.
Until the 1950s there was no running water in private homes, so the townspeople would come to this square to collect water from the "Collao" spring at the Fuente del Caño and water-sellers would also draw water to deliver to homes further away. In 1920 Lorenzo Rubio installed two water taps, one in the marketplace and the other in the Plaza de la Concepción, both fed by water from the same spring.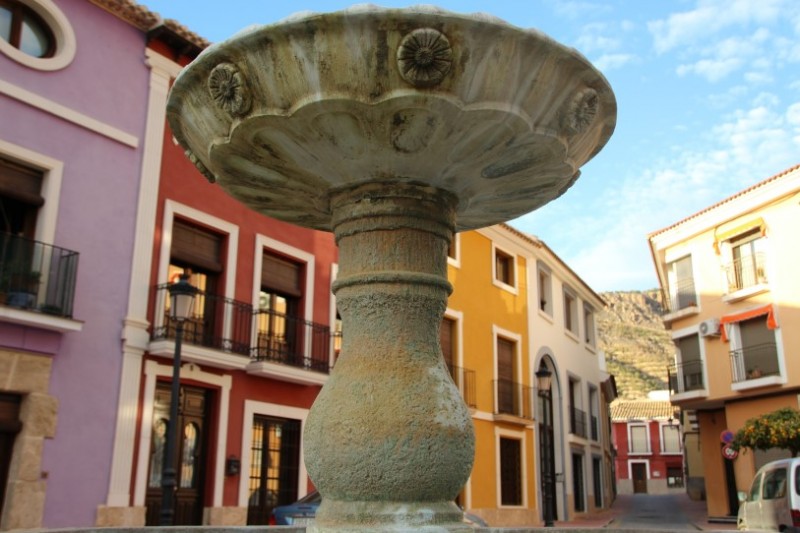 The square was remodelled in the 1950s and 1990s, and the tap known as the Fuente del Pilar was re-named the Fuente de la Virgen del Pilar, with a niche for the figure of the Virgin being installed above it. At the same time the square was enlarged and another ornamental fountain was removed.
Nowadays, this is a cool and comfortable place to stop for a rest when walking around the town, with a water pipe and seats still to be found in the corner of the Plaza. Some of the most important former residences of the wealthiest and most powerful families in Alhama are to be found here, and one of them is now home to the Centro Cultural y Sala de Exposiciones Plaza Vieja, which is used for exhibitions throughout the year.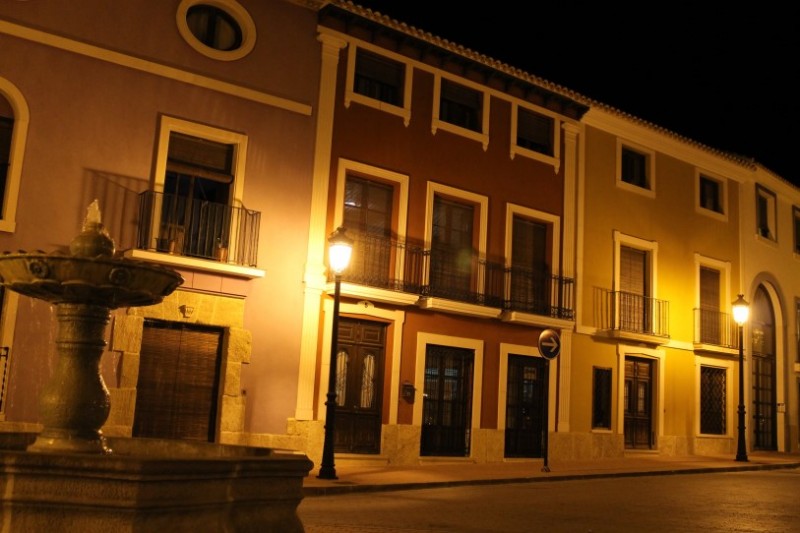 A curious legend exists that early in the 19th century a coffin arrived in Cartagena from an unknown destination, crossing Spain to La Coruña and stopping off in this very location. As it travelled it left in its wake a trail of bloody murders, bloodlettings and incidents of vampirism which formed what became known as the route of "horror", and who knows what legacy may have been given to the places where it stopped. Local legends run riot when discussing the trail of what was left in Alhama that night, although the anecdote has never been confirmed through any documented evidence...
The Plaza Vieja is one of the stopping-off points of the FREE ENGLISH language audiotour offered by the municipal tourist office (also provides street maps, leaflets etc) which can be followed by visitors at their leisure. Click for full information
For more local information in English about the Alhama de Murcia municipality, including news and forthcoming events, visit the home page of Alhama Today.
Contact Murcia Today: Editorial 966 260 896 / Office 968 018 268