Date Published: 03/06/2022
ARCHIVED

- Homes are selling like hot cakes at the new Las Vistas Altaona property development in Murcia
ARCHIVED ARTICLE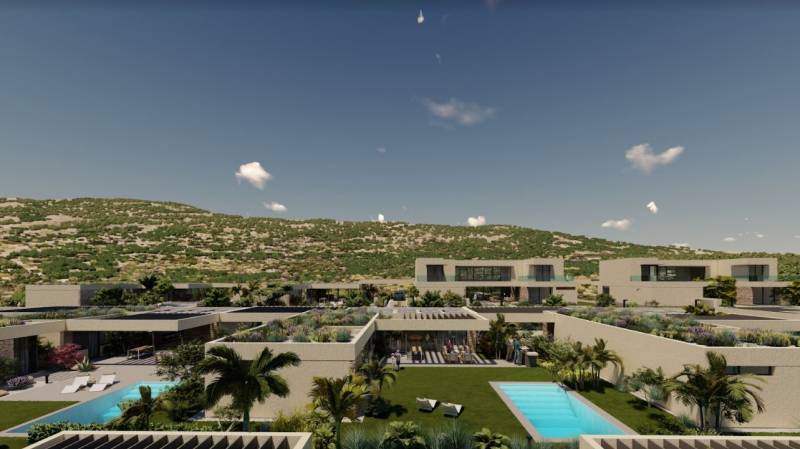 The Art of Living in Spain has a low rise villa project complex,
Las Vistas Altaona
, which is a unique development of private detached eco villas at the mountain base of Altaona golf resort in Murcia.
Almost all the villas in the first phase of the new Altaona development have already been sold off-plan, in the space of just weeks, and
The Art of Living in Spain
is now embarking on further low density construction of villas in the subsequent phases, helping to create a thriving new community around the golf course.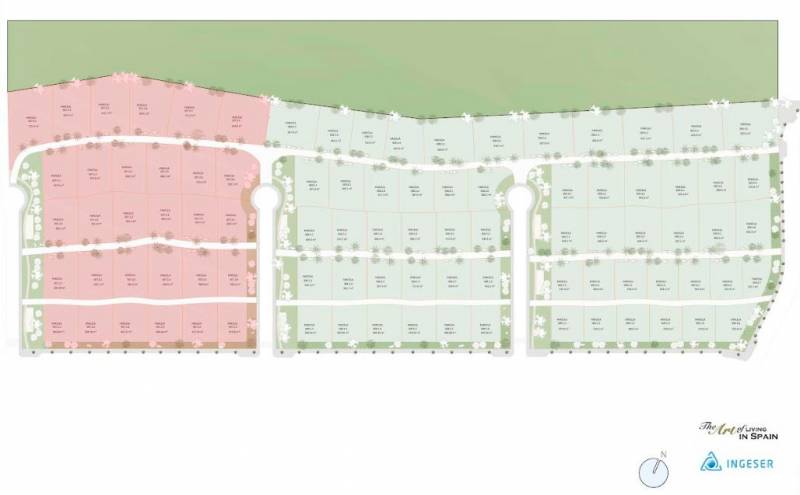 Why buy a home in Las Vistas Altaona

The new Las Vistas Altaona urbanisation being built in central Murcia, just ten minutes from Murcia capital city and Corvera airport, is designed as a family-friendly, safe space and an oasis of calm and healthy living. The resort has 24-hour security for added peace of mind, and is located near to the El Valle Golf course for added sport and leisure activities.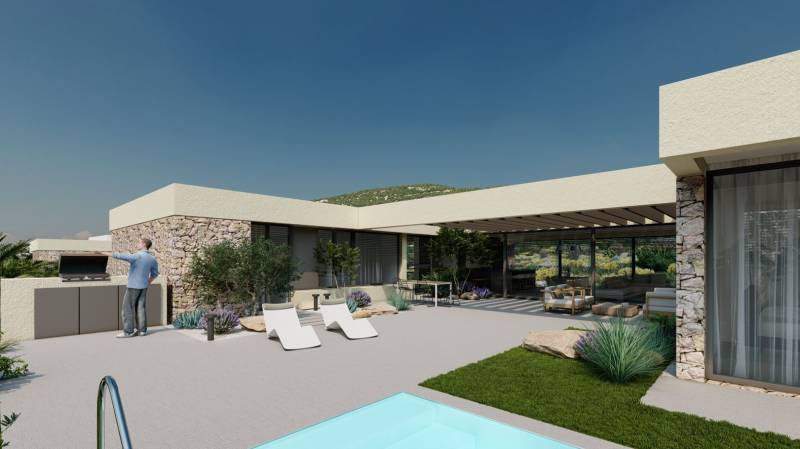 A focus on positive energy and maintaining residents' privacy are priorities at Las Vistas Altaona. The villa layouts and the positioning of the homes and gardens are all designed with this aim, with the L-shaped building design providing a practical distribution of space while offering maximum privacy from neighbours.
All the properties on Las Vistas Altaona are designed to the highest standards of sustainability and are fully integrated into the natural, green surroundings. The resort features ample open spaces for sport, yoga and meditation, as well as shared gardens maintained by the community, including a herb garden, creating a truly unique living environment that focuses on wellbeing and an effortlessly active, healthy lifestyle.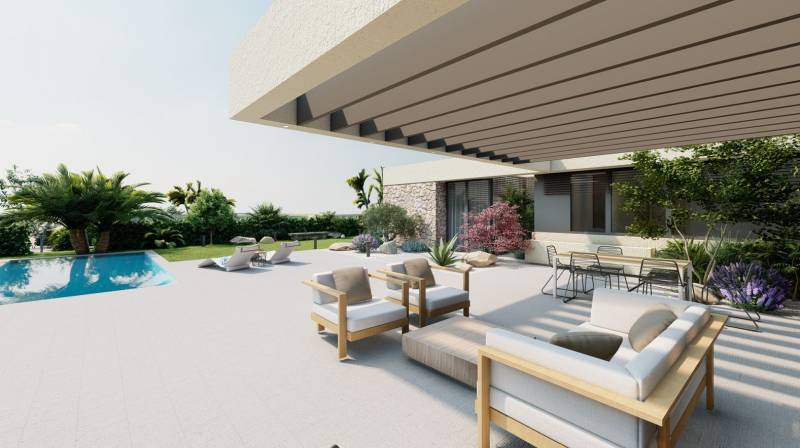 The entire development at Las Vistas Altaona, including the materials used, is designed according to the timeless principles of Feng Shui, optimising the location and its small community for positive energy, right down to the smallest details. For instance, even the electricity cables and wiring in the bedrooms is done in such a way as to avoid radiation.
This philosophy of healthy living and a peaceful mind are also present in the properties on Las Vistas Altaona. All the villas are built with the utmost respect for the natural environment and on their inhabitants' mental wellbeing, and to reflect that are named accordingly: 'Villa Spirit', 'Villa Balance', 'Villa Harmony' and 'Villa Energy'.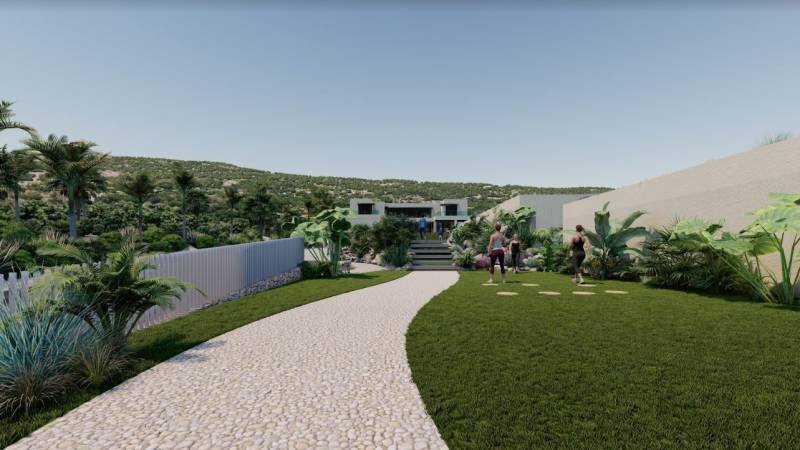 The homes are low-profile so they do not overwhelm the landscape, instead giving the impression of being in the mountains. The walls are made with a partial stone façade which gives off a warm, natural luster, allowing the structure to blend in with its surroundings, while the flat roofs afford green vistas that make people happier than being in a grey environment. Green roofs increase the feeling of wellbeing, and living in a green environment has a positive effect on social cohesion to bring people together.
Indigenous plants have been placed on the rooftops to create the feeling of another natural space which, in addition to looking and smelling great, act as repellents to pests such as wasps and mosquitos. These green roofs offers many other economic, ecological, and social benefits, including promoting biodiversity, retention of rainwater, purification of the air, noise reduction and temperature regulation, creating a cooler and more pleasant climate that means you have to use less air conditioning, in turn saving money and energy.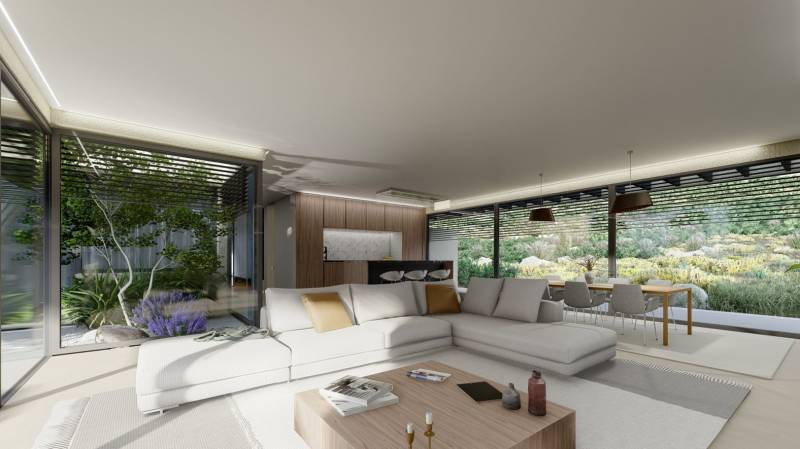 The Art Of Living in Spain uses an innovative building method called 'SISMO', which is based on custom-made building panels and means that properties can be built quickly with a 50% faster execution time, are more cost-efficient, are especially resistant to earthquakes, fires and storms and are more energy efficient and insulate against sound.
Furthermore, an extensive soil investigation has been carried out, which showed that the subsoil of the plot is very good. Las Vistas Altaona will be built on the original subsoil and will therefore not be built on soil that has been raised with soil excavated elsewhere (which is not recommended).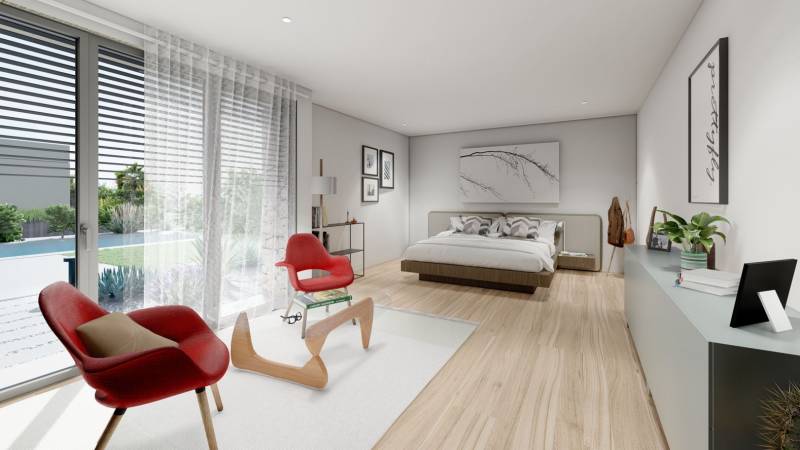 Despite this solid, original subsoil in combination with the SISMO construction method, which results in a lower weight and lower pressure per m2 than traditional construction, to take not any risk the project will use reinforced concrete columns. Only in this way can clients be safeguarded that there will be no cracks in the villas, that subsidence is avoided and that the stability of the construction is guaranteed for an almost unlimited duration.
A very special community space
One exciting new communal area in the Altaona golf resort, just a short walk from the Las Vistas development, is the upcoming Parador, a meeting place in the middle of the villa complex that will serve as a town centre and a hub for the community to come together.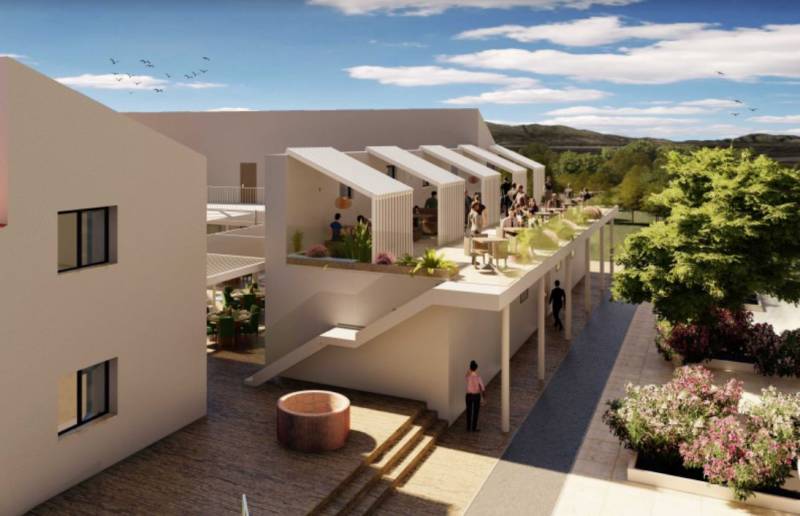 The master plan for the Parador, once it is completed, will include other amenities such as a gym, spa and marketplace, all of which will be located within the plaza, while retaining its original, special character. Construction is due to begin as soon as the licences are formally approved and the first phases of the Parador – the piazza, restaurant, bar and external terraces – should be completed by next year.
As well as this, the recent opening of the full 18-hole golf course has resulted in excellent feedback on the vision of Marco Martín and his team from Stirling & Martin architects, who have created a challenging but enjoyable course on the Las Vistas Altaona. All Las Vistas Residents will have access to these incredible facilities when they buy a home in Las Vistas Altaona.
See all the available types of properties for sale in Las Vistas Altaona here:
Address
Autovia San Javier – Murcia km. 1, nave 1. 30155 Banos y Mendigo, Murcia
Tel: +34 655 318 205

Run by Dutch expats in Murcia with over 20 years' experience, The Art of Living in Spain provides a one-stop shop for all your property needs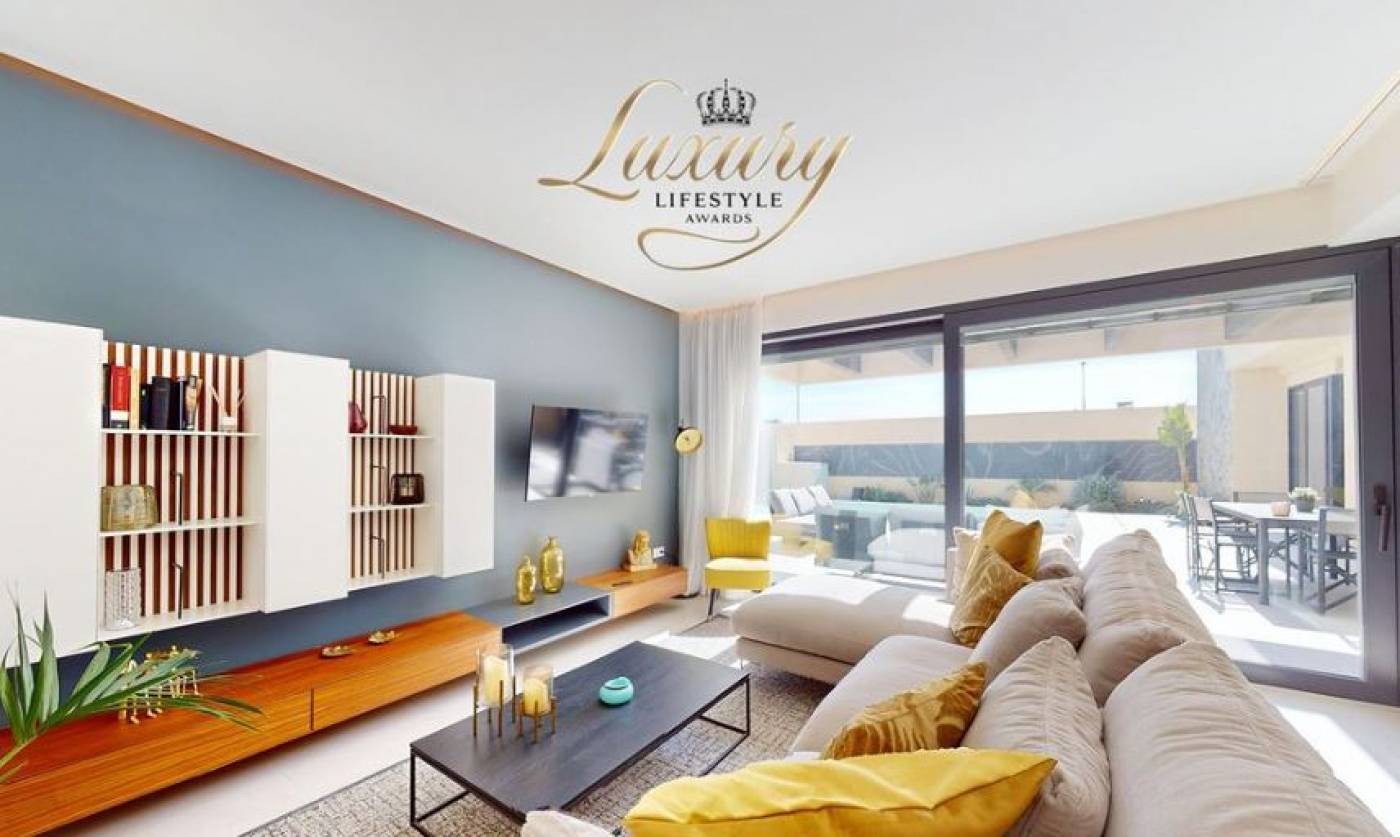 The Art of Living in Spain (TAOLIS) is a full-service real estate rental, design and construction company based in the Region of Murcia which is run by a team of highly experienced Dutch property professionals.
The firm has been working exclusively for real estate agents in Murcia for over two decades, providing an outstanding level of service to make sure homebuyers and renters get the best treatment possible when looking to buy or rent a property in Spain.
The Art of Living in Spain has three main departments which provide comprehensive property services to clients:
Refurbishments & Construction

These services are carried out by their own team of 30 fixed employees and other qualified professionals with experience in architecture and construction.

Development of real estate promotions

These activities focus on exploiting unique real estate opportunities for new construction and remodeling in the Murcia area. This can vary from the re-development of an aparthotel to the construction of new villas under an innovative concept. All projects are always distinctive in a great variety of elements, since the Art Of Living In Spain is always looking for ways to differentiate itself in an innovative way on the subjects of construction, quality and sustainability.

Decoration and Furniture

An in-house styling team also provides clients with advice individually and is in charge of the complete decoration and furniture, both for residential and rental purposes.
article_detail
Contact Murcia Today: Editorial 966 260 896 / Office 968 018 268