Café bar Yemanjá: a Bohemian hotspot for brunch, lunch and dinner in Cabo de Palos
Yemanjá is a vibrant and friendly Café bar situated in the heart of the Cabo de Palos marina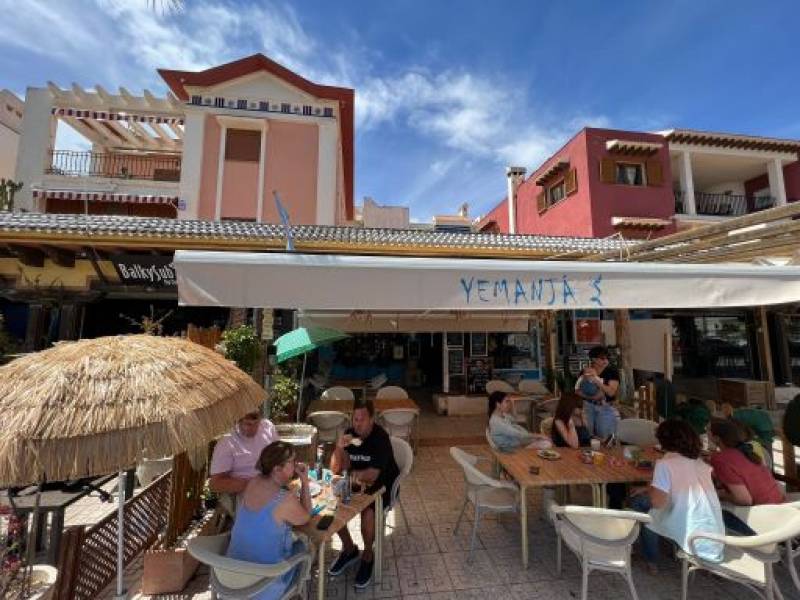 The Cabo de Palos port is
a bustling marina and fishing dock situated at the very heart of the town
on the southern shore of the headland. The marina contains five floating jetties facing out into the sea, a source of constant activity as leisure craft and fishermen come and go, with luxury yachts, diving schools and constant foot traffic providing a moving canvas of entertainment for people watchers.
Café bar Yemanjá
is the brainchild of Argentinean woman Magdalena, who has worked in the hospitality industry ever since she moved to Spain more than 25 years ago.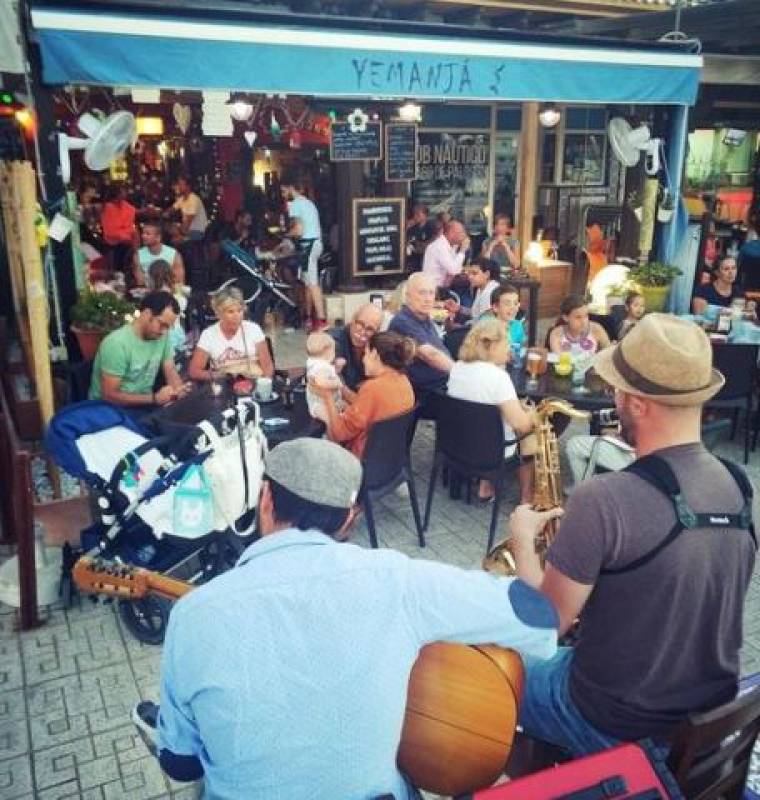 Located alongside the iconic marina, Yemanjá is best described as having a Bohemian Caribbean and South American feel, a comfortable hideaway in which to relax and watch the world go by, or to stop off for a quick drink or snack after strolling around the port area or visiting
the nearby lighthouse
.
During the summer, Café bar Yemanjá is a vibrant hub of activity, with great Latin music, and a chilled, mixed clientele of all nationalities who often drop by for a colourful cocktail. The vibe is more relaxed in the winter, but the hotspot is still popular with both locals and visitors for a coffee or tapas.
Café Bar Yemanjá menu
Yemanjá prides itself on being "perfectly aware of the needs of our customers" and offers a wide selection of tapas, as well as several vegetarian and vegan options, including a mouth-watering Olimpia salad of avocado, chickpeas, onion, tomato and coriander oil. More traditional offerings such as cheese, chorizo and hams give a definite nod to Murcian cuisine, while Argentina sauces lend a twist to the tapas.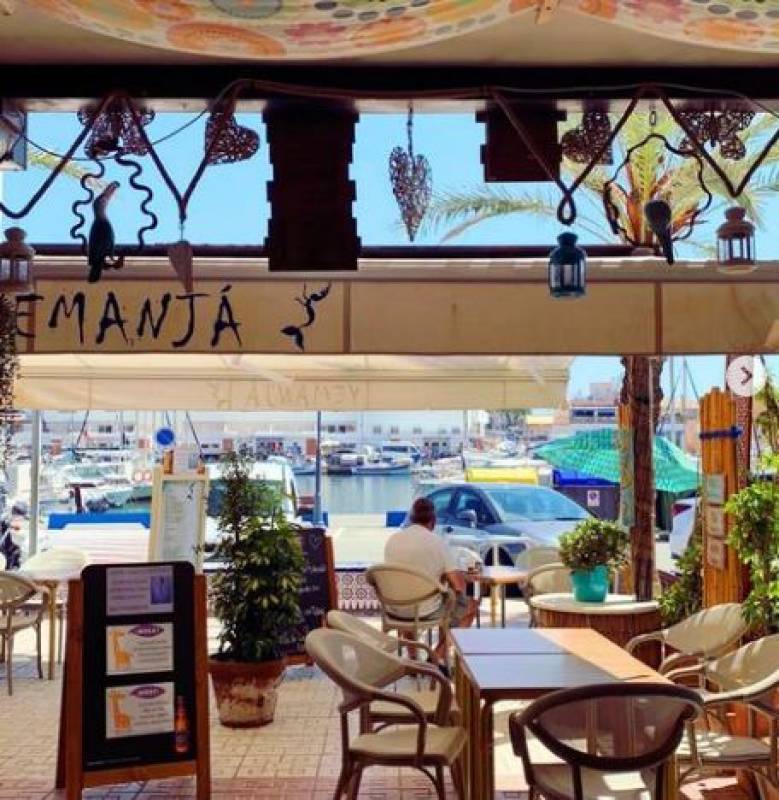 For a more substantial snack, there's a pastrami bread roll with tartare sauce or a club sandwich.
The more health conscious can choose from a range of salads, from the Mediterranean salad to the Yemanjá salad with avocado and salmon. The Café bar also has two new vegan salads, one with chickpeas and the other with quinoa.
And for those who fancy a little something sinful, Magdalena serves a delectable chocolate tartare and her own secret recipe cheesecake, as well as dulce de leche pancakes, waffles and more.
What is Yemanjá?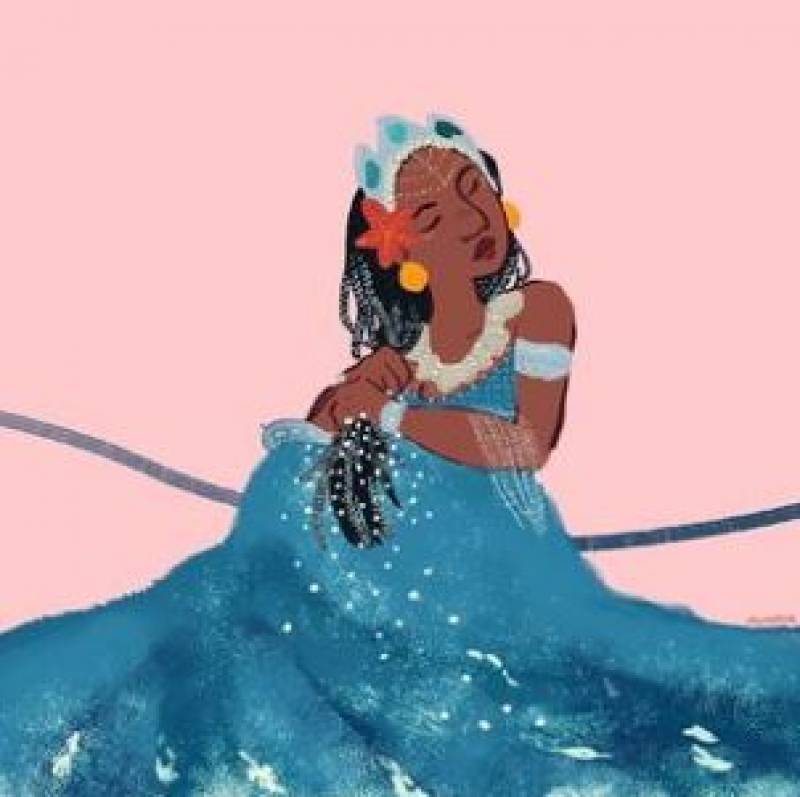 In case you're wondering what the name means, Yemanjá is an important water spirit and Brazil's Goddess of the Sea. She is often depicted as a mermaid and according to many Afro-American religions, Yemanjá watches over fishermen and sailors and protects the survivors of shipwrecks.
A powerful symbol of womanhood, fertility and family, the goddess is a guardian of children and a spirit of the moonlight.
Considered the mother of all sea goddesses, Yemanjá is honoured on February 2 each year in El Salvador de Bahia in Brazil, where devotees gather along the shoreline and bring gifts of candles, perfume and flowers.
It's a fitting parallel to Cabo de Palos itself and the Catholic holidays celebrated in this fishing village, from which the Virgen del Carmen sallies forth in Marine procession during the summer.
Café Bar Yemanja
Paseo de la Iglesia, Local 10
Cabo de Palos
La Manga
Telephone: 0034 677 504 844
Opening Times:
Monday, Thursday, Friday, Saturday and Sunday: 11am to 4.30pm
Tuesdays and Wednesdays: Closed
article_detail
Address
Paseo Alfonso Dimas, Puerto de Cabo de Palos, Cartagena
Tel: 0034 677 504 844

BOOKINGS ONLY BY TELEPHONE OR WHATSAPP 0034 677 504 844
Nestled in the heart of the iconic Cartagena port, Yemanjá specialises in modern tapas with a twist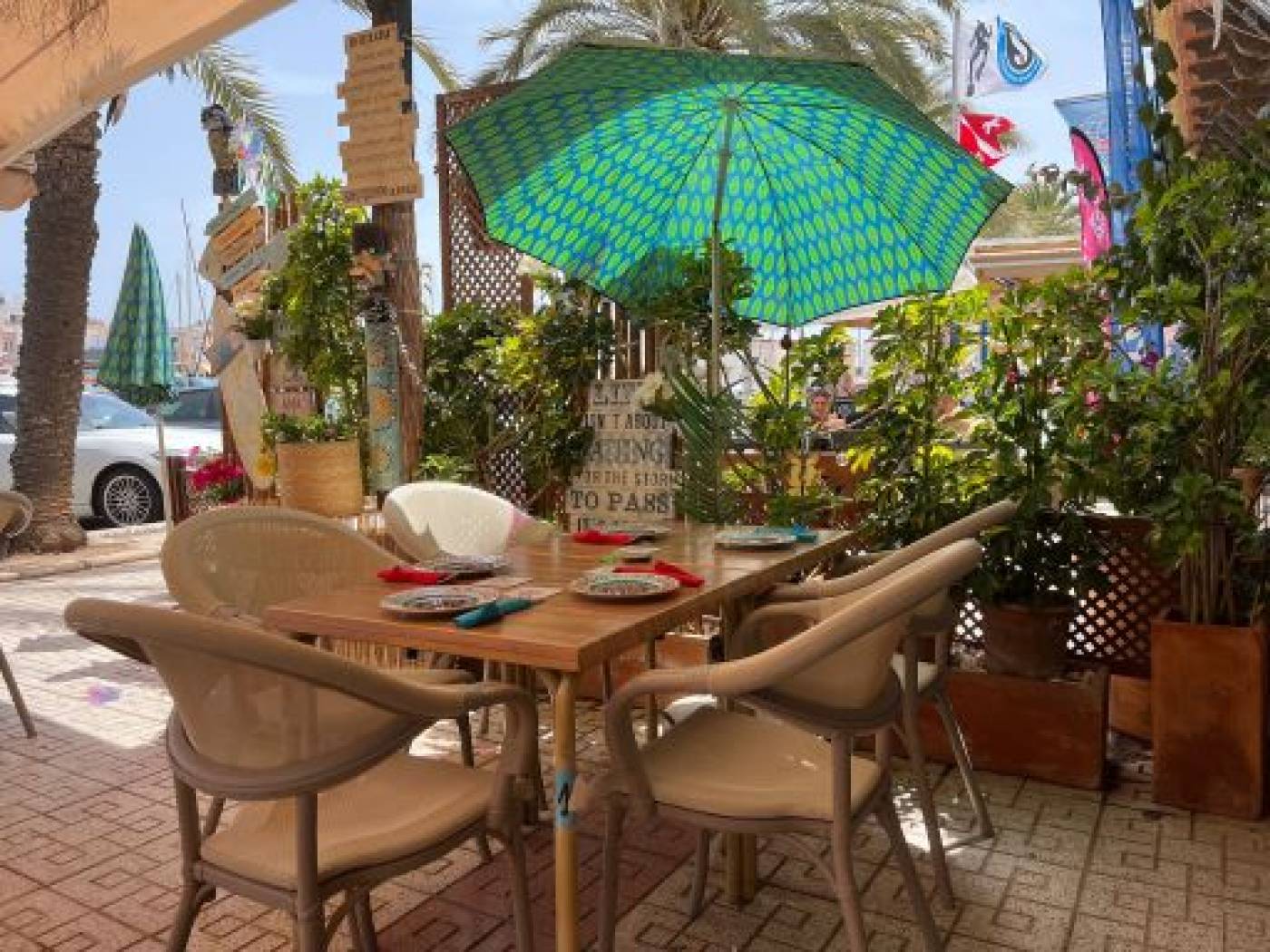 Named after the Brazilian goddess of the sea, Café bar Yemanjá is located in the port of
Cabo de Palos
, a lively enclave with plenty of atmosphere and packed full of leisure activities, diving schools and shops.
The lifelong dream of Magdalena, who is originally from Argentina, the bar aims to offer a refuge from the hustle and bustle of the marina, a relaxing hideaway where customers can try a range of tasty tapas and a wide variety of vegetarian and vegan delicacies.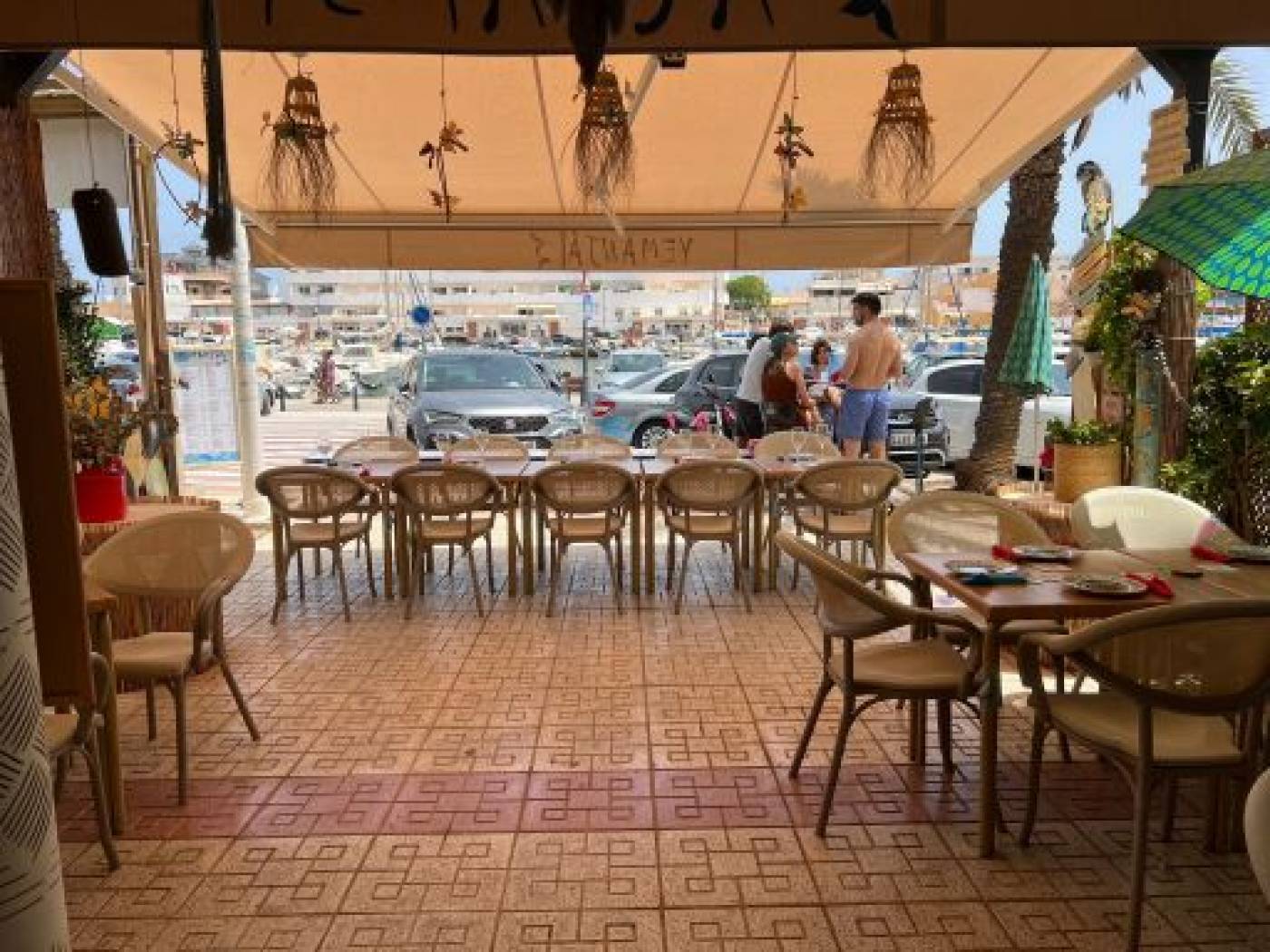 During the summer, Café bar Yemanjá is a vibrant hub of activity, with great music, and a chilled, mixed clientele of all nationalities.
As Magdalena herself says, "everyone has a place in Yemanjá".
Opening Times
Monday, Thursday, Friday, Saturday and Sunday: 11am to 4.30pm
Tuesday and Wednesday: Closed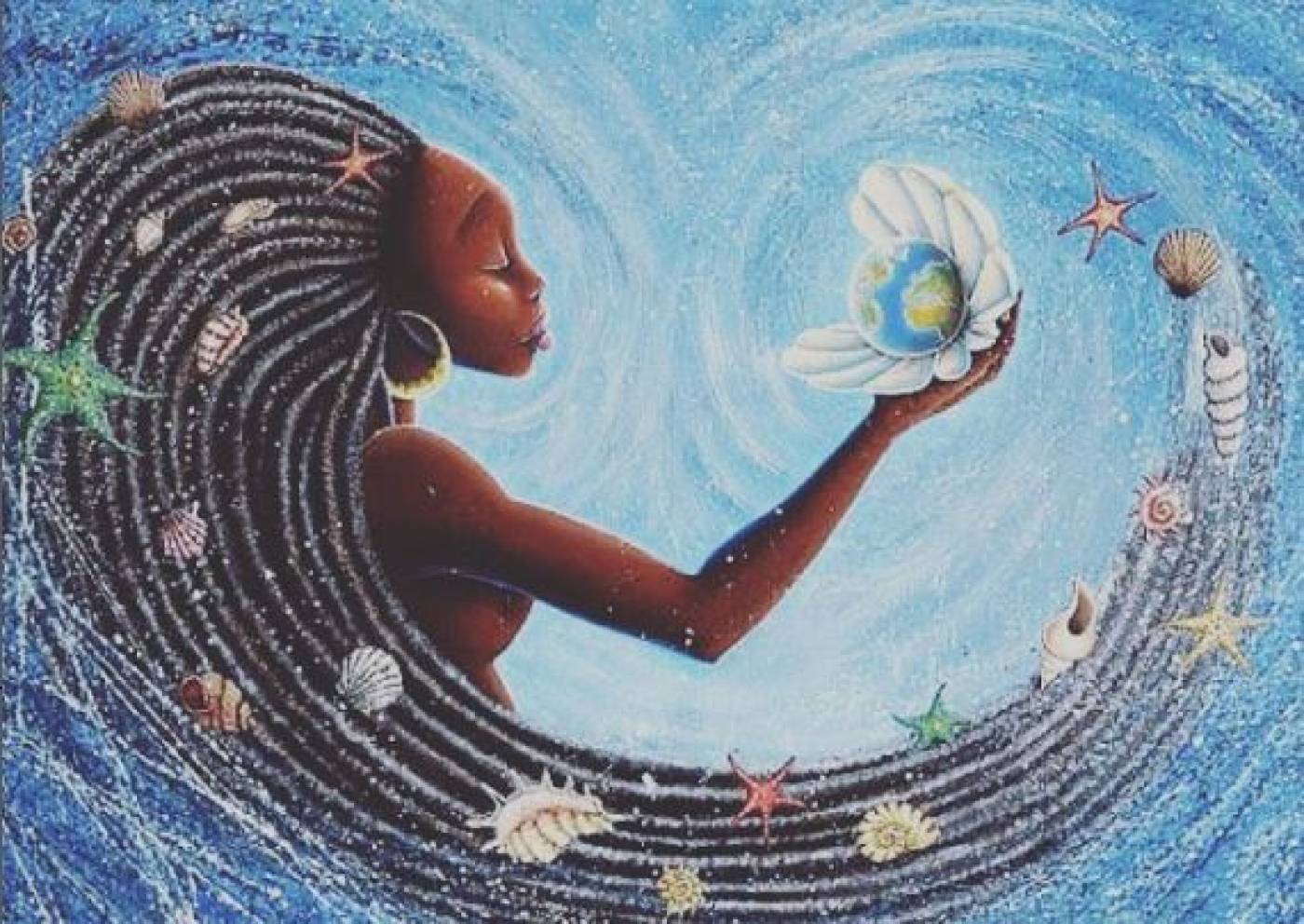 article_detail
Contact Murcia Today: Editorial 966 260 896 / Office 968 018 268